Fireworks suitable for a younger family and those with a smaller budget
---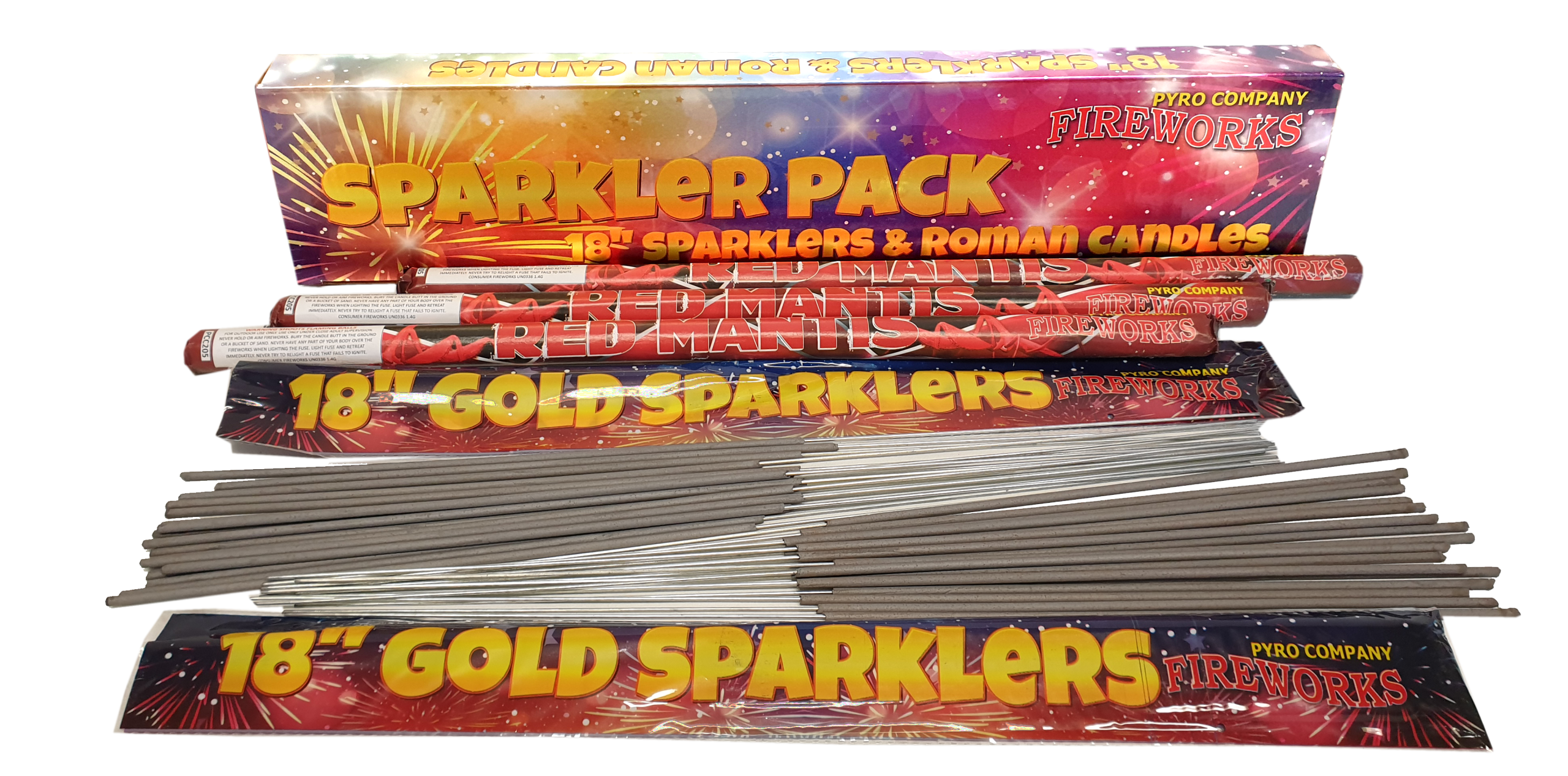 All Big Sparklers Pack (18″)
Who doesn't love Sparklers?
Keep the kids happy and make sure you take a pack of giant Sparklers home.
Each pack contains an assortment of Sparklers and Roman Candles.
Note, sparklers must be sold in these packs and can't be sold individually.
---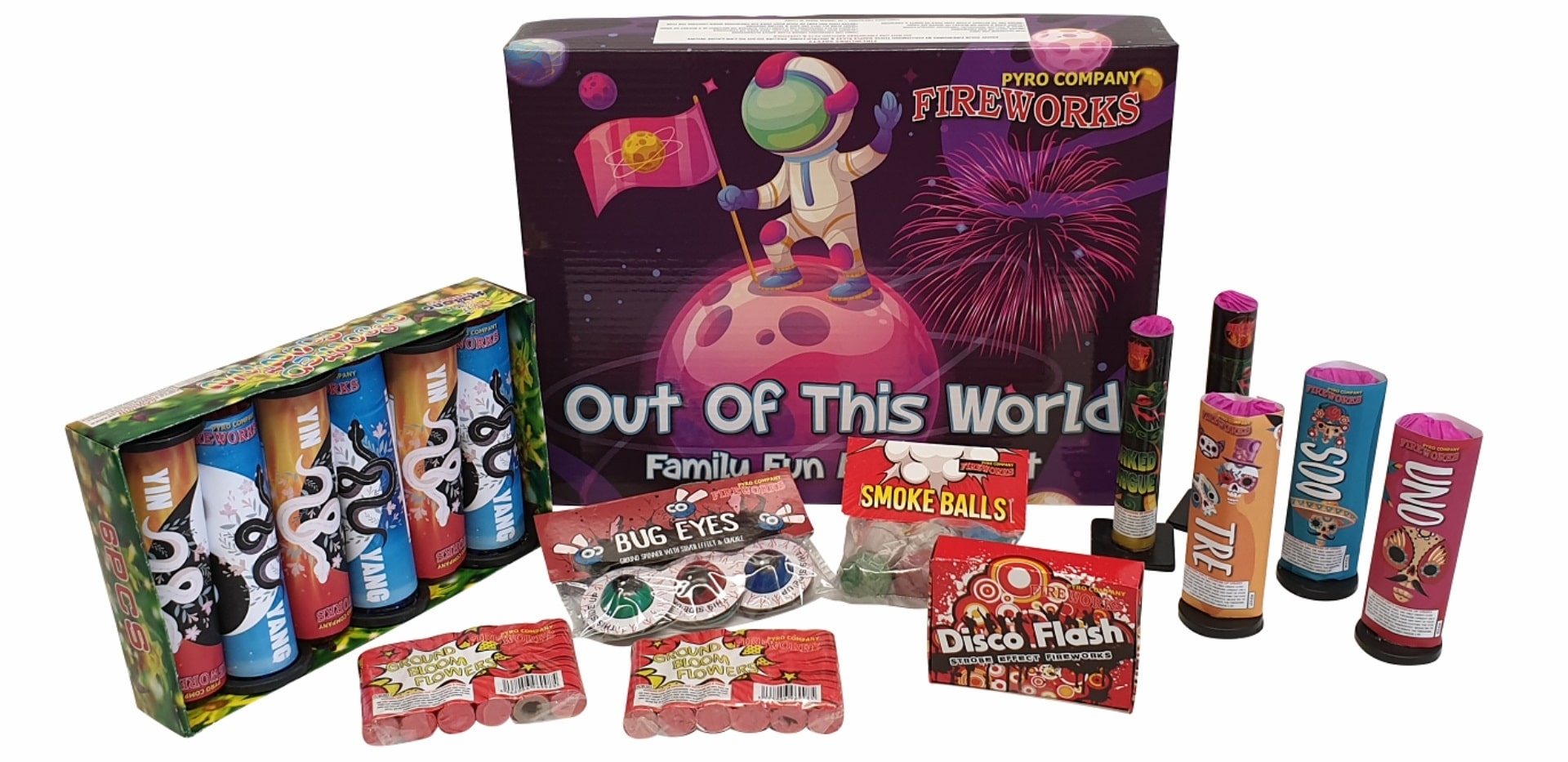 Out Of This World Assortment
A smaller, more gentle pack which should impress the little ones.
Grab some Sparklers too and start creating happy Guy Fawkes memories for the kids.
---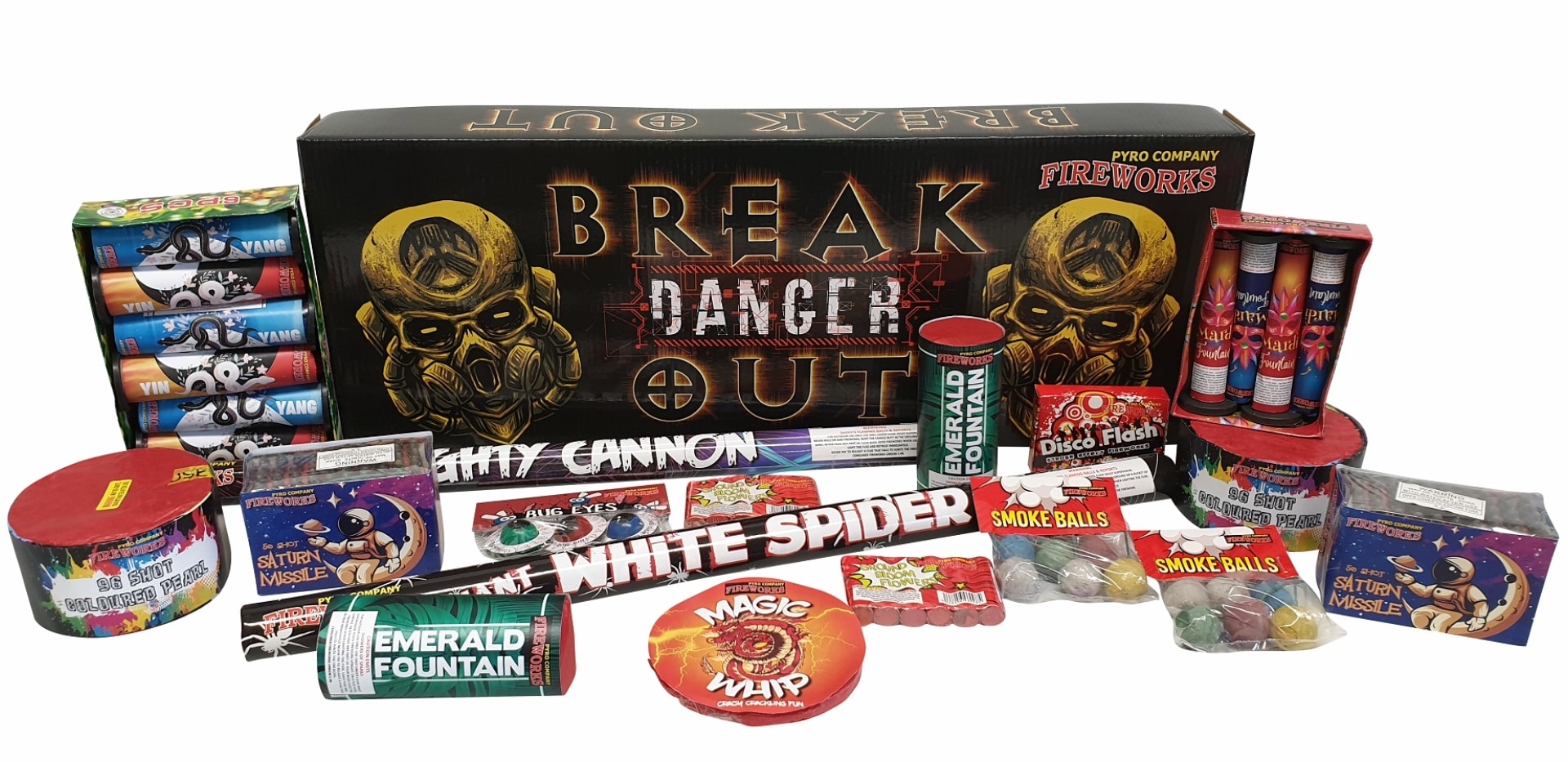 Break Out Assortment
When the kids are ready for something a bit more serious you need a Break Out Assortment!
Each pack contains a selection of:
Candles
Multishots
Various Fountains
Smokeballs
Strobe flashes
Ground spinners
Crackling strip
Novelty items
Individual contents may vary.
---
Looking for something else? We also have