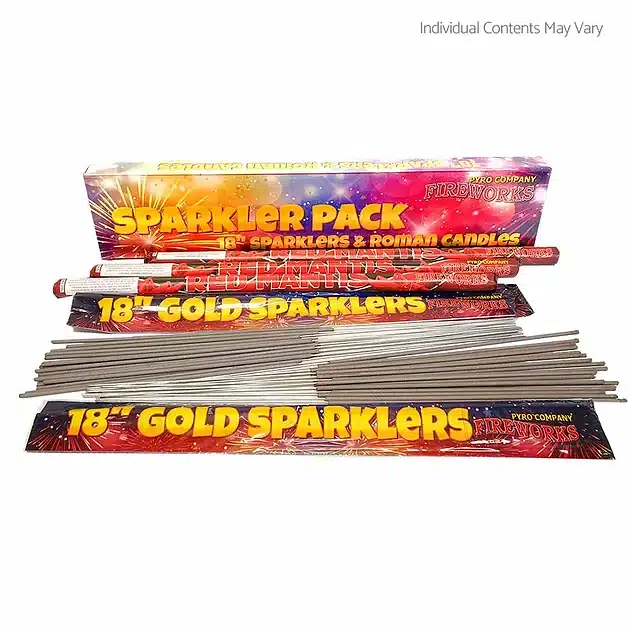 Sparkler Pack
Who doesn't love Sparklers?
Keep the kids happy and make sure you take a pack of Sparklers home.
Each pack contains 36 Sparklers and 3 Roman Candles.
If you want sparklers for a future event such as a wedding, you MUST buy them between the 2nd and 5th November. We cannot sell them any other time during the year.
Pyro Company Fireworks
BIGGER! BETTER! LOUDER!