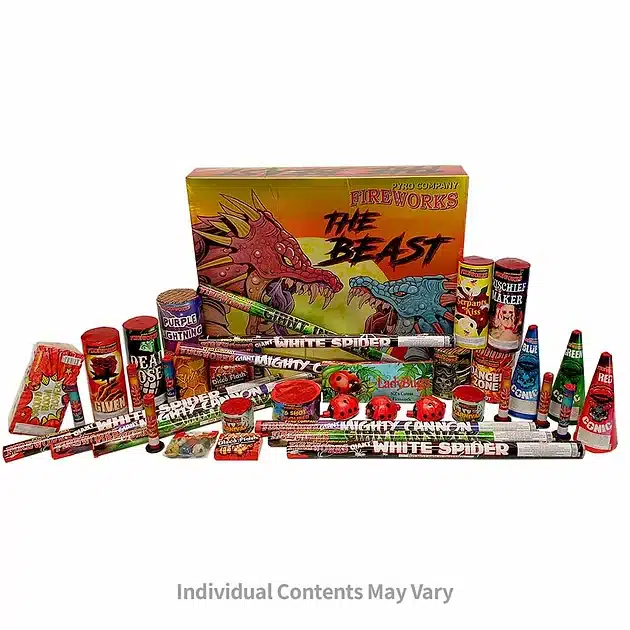 The Beast
Apparently there is beauty in The Beast!
The Beast Assortment is for the next level fireworks enthusiast that likes to throw an epic fireworks evening for their friends and kids.
While not exactly correct, this is what we at NZ Fireworks consider the 3 of everything box.
Individual contents may vary.
Pyro Company Fireworks
BIGGER! BETTER! LOUDER!
Note: Only the Sparkler Pack and Shockwave bucket have sparklers in them
---
This pack goes great with these: