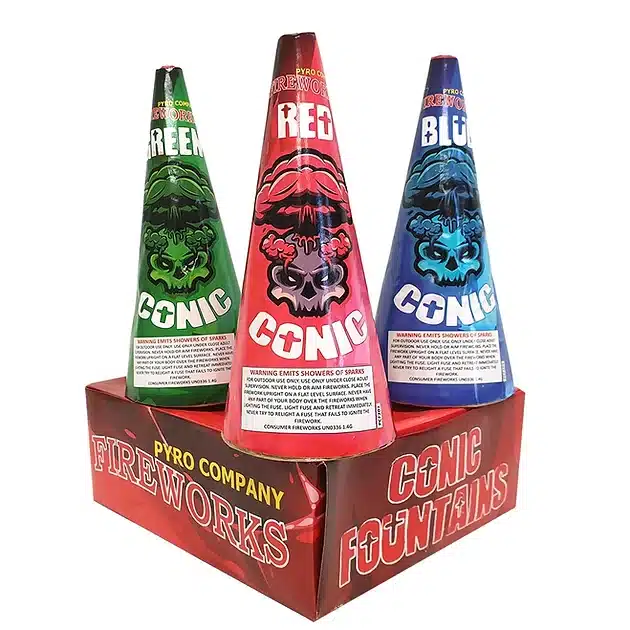 Conic Fountains
When you're serious about Fountains you need Conic Fountains.
These are our very best fountains sure to impress.
Light em up and listen for the oo's and aah's as these large crackling fountains erupt with colour and sparks.
Each pack contains 3 Fountains in Blue, Red and Green.
Pyro Company Fireworks
BIGGER! BETTER! LOUDER!