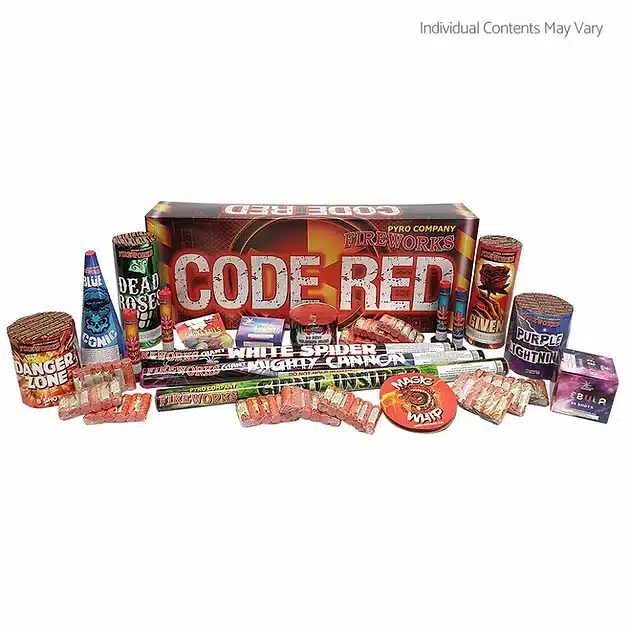 Code Red
Introducing the Code Red Assortment, the perfect choice for those seeking a tasteful and exciting assortment for their home fireworks display. Our entree-sized assortment has everything you need to make your celebration memorable.
While not exactly correct, this is what we at NZ Fireworks consider the 1 of everything box.
The Code Red Assortment has a little bit of everything to satisfy your craving for excitement. Please note that individual contents may vary.
Code Red is brought to you by Pyro Company Fireworks, a trusted name in the fireworks industry.
BIGGER! BETTER! LOUDER!
Note: Only the Sparkler Pack and Shockwave bucket have sparklers in them
---
This pack goes great with these: