Add these on to your assortments for that something extra
---
Hellfire Candles
If you're looking for a 'damned' good candle pack then look no further!
Hellfire Candle packs contain 4 x multi effect candles:
1 x Dark Magic
1 x Melting Point
1 x Heavy Metal
1 x Coven
Pyro Company Fireworks
BIGGER! BETTER! LOUDER!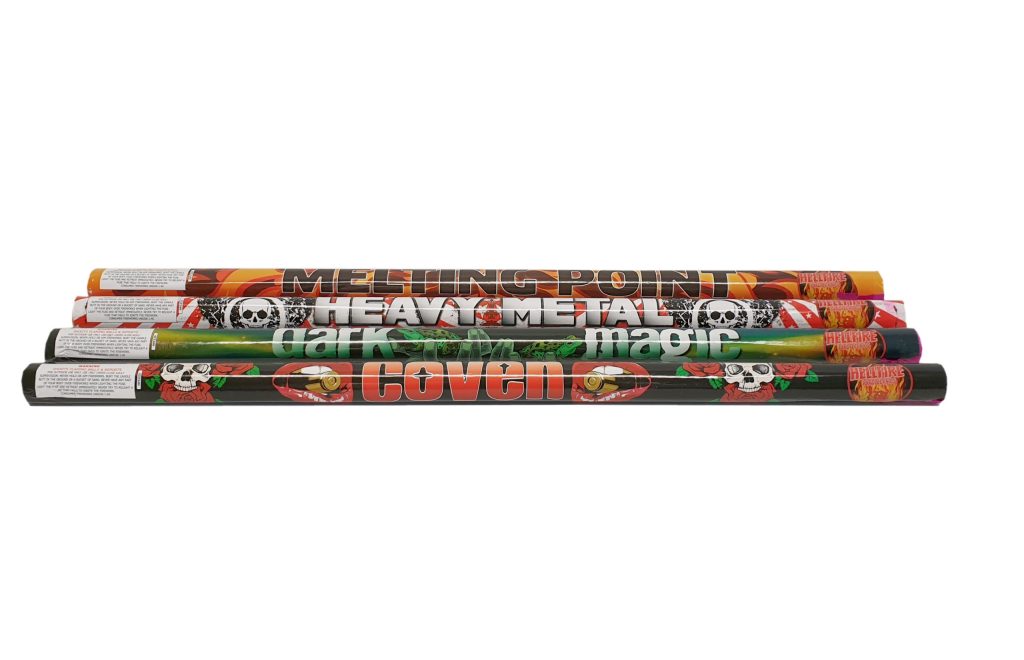 ---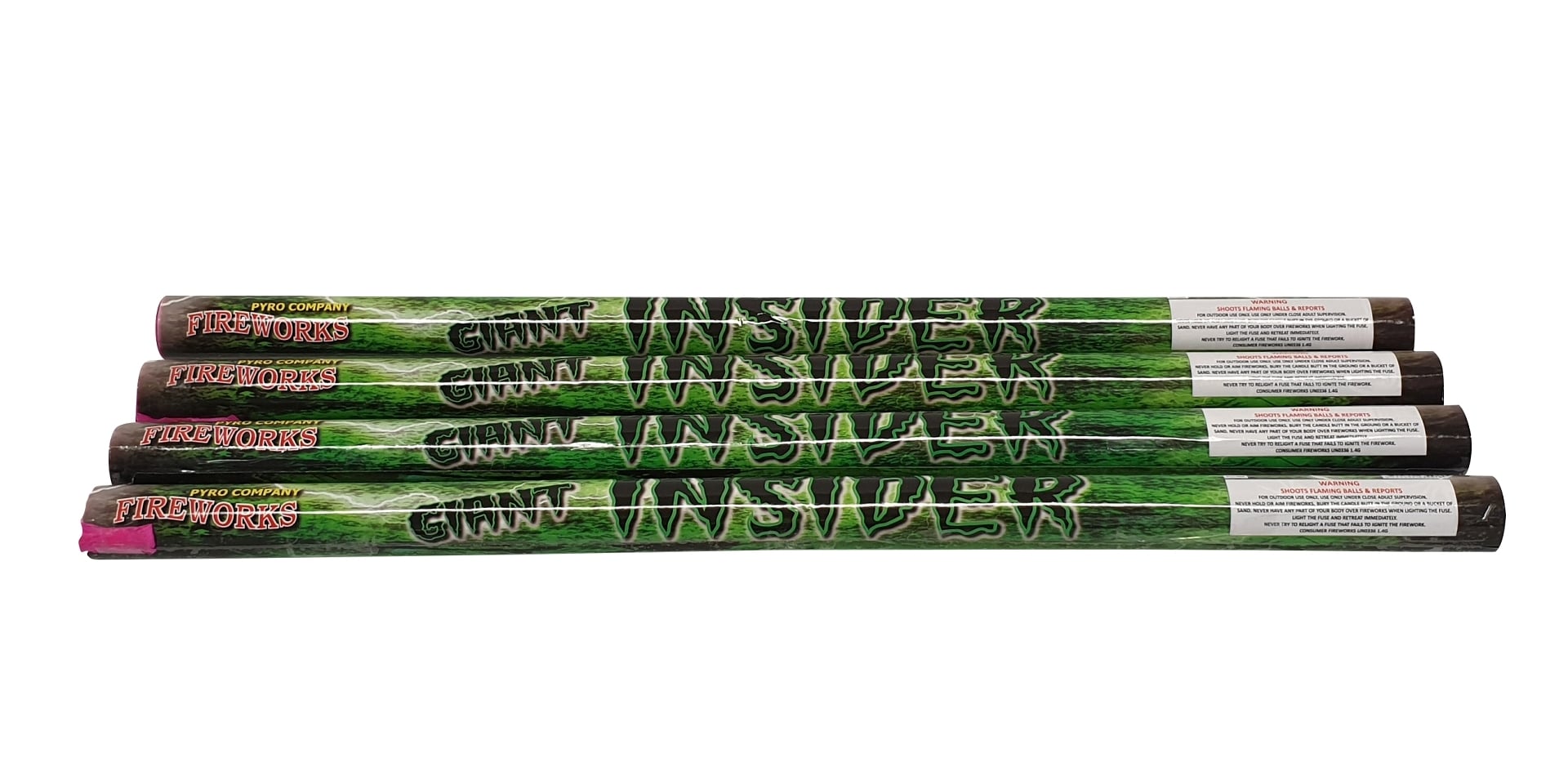 Giant Insider Candles
Another Pyro Company Original, Giant Insider Candles will stun your group.
6 shot Roman Candles with gigantic green and white starbursts, these will definitely keep the Greenies in your neighbourhood happy!
Each pack contains 4 x 6 shot Giant Insider Roman Candles.
---
Super Candles
Who does fireworks without Roman Candles? NOONE!
Pyro Company Super Candles – Bigger, better, louder!
Super Candle packs come with 4 x 7 shot candles in red, blue, green and purple.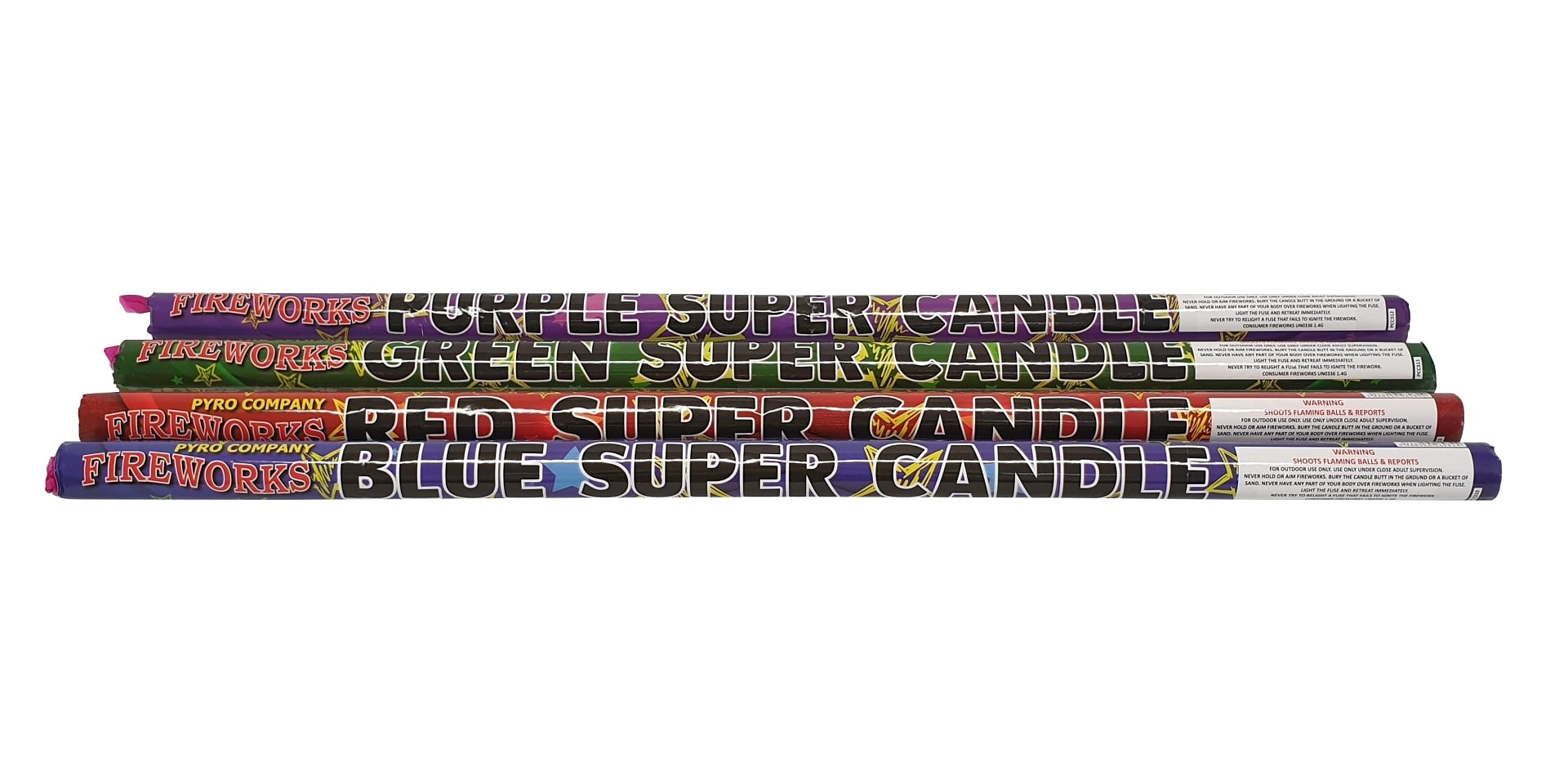 ---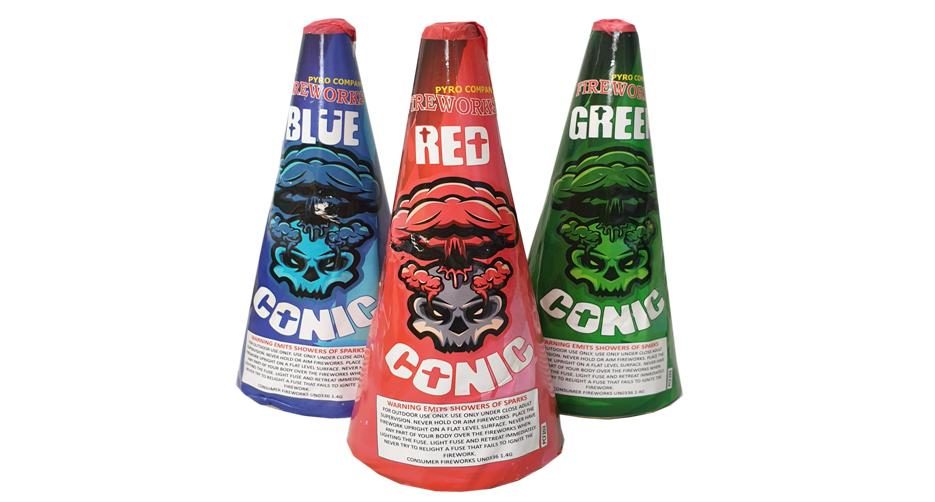 Conic Fountain Assortment
When you're serious about Fountains you need Conic Fountains
Light em up and listen for the oo's and aah's as these large crackling fountains erupt with colour and sparks.
Each pack contains 3 Fountains in Blue, Red and Green.
---
Ground Bloom Flower
For when you need more Spinners in your life…
Light Ground Bloom Flowers on the ground and watch them spin like nothing you've seen before.
And then feel great because you're clearly not as much of a Spinner as they are.
Each item contains a brick of 72 x Ground Bloom Flowers.